How Project Communication Strategy Can Make or Break an Agency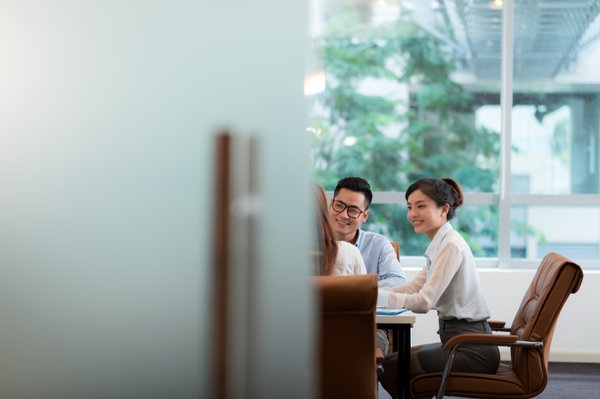 The relationship between an agency and its client is unique. Unlike other business partnerships, clients view their agencies as strategic and creative cohorts. And they work closely to accomplish mutually accepted business objectives.
The key to a sustainable, productive partnership? Communication.
To help illustrate this, consider these following ways that project communication strategy can make or break your agency:

It Outlines Objectives and Goals
A clearly defined strategy includes a clear list of feasible, attainable goals. Outlining objectives before a project even begins is a great way to get everyone on the same page. Not only does an effective communication strategy clearly outline expectations, it promotes awareness of the project, increases employee and client acceptance, creates an avenue for stakeholders to provide feedback—and serves as the foundation for all future interactions.
It Answers the Question of 'Who's Doing What?'
Any organized project manager should have oversight of all available resources and their individual responsibilities. And the best communication strategies utilize robust software to automate the important stuff, including employee scheduling and project workflow. By keeping track of your project's schedules, and each employee's workloads, you'll be able to optimize time and increase efficiency—all without burning out your employees.
It Keeps Track of Deliverables
Clear, concise client communication outlines expectations—and keeps track of all necessary deliverables.
The best project management software is fully integrated and should do the following:


Store Project Specs and Briefs
Automatically Integrate Calendars
Display Client Feedback
Store Project Files
Furthermore, automated software creates a convenient, central portal that both your employees and your clients can access. Say goodbye to the days of misplaced copy and artwork!
It Creates Clear Plans for Communication and Meetings
Part of establishing an effective communication plan is being able to sustain it throughout the project's duration. And constant communication is important—especially with clients who require extra attention.
In addition to the customary project kickoff call, common meetings may include:


Weekly Status Meetings
Project Plan Status Updates
Management and Resource Updates
Task and Activity Planning Sessions
Staying on the same page with your clients throughout a project's duration is paramount in guaranteeing its success—and increases the likelihood of repeat clients.
It Optimizes Performance and Productivity
Simply put, having an effective communication plan in place can help illustrate what's working and what's not. Sure, utilizing robust software in a project communication plan can help automate the nitpicky stuff like estimates, expense reports, and invoices—but it also evaluates a project's success. Clearly defining key performance metrics and success factors helps keep everyone on the same page. And openly communicating these metrics builds client trust.

How else have you seen a project communication strategy effective to an agency?

About The Author
Rod has had years of experience in the video production and IT industries and has worked for companies such as Universal Studios & IBM.