7 Project Communication Tips: How to Get Your Message Across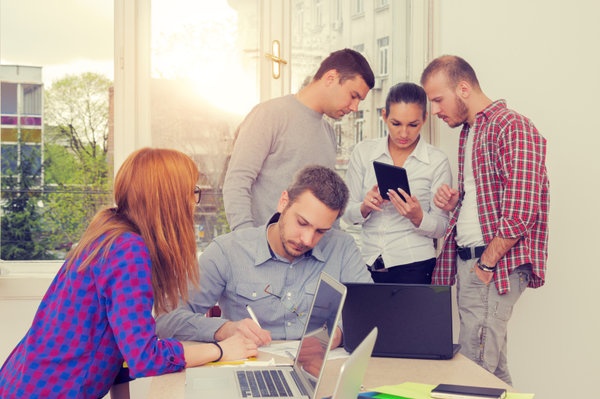 Keeping projects on track is often a project manager's greatest challenge. And like it or not, communication is the most important component behind your success. Whether handled by a project team or cross-departmental team, projects depend on effective human interaction.
To help get your message across, consider the following seven communication tips:
1. Be Proactive
It is critical for PMs to take the appropriate amount of time to work with all stakeholders during the planning process to develop measurable goals and objectives. Depending upon your involvement, it helps to be included in the sales process so you know the client's side of the story. The more you know about the goals of the project, the easier it will be to relay strategy to your team.
2. Develop Scope
Project managers should develop a clearly defined scope for all projects, as scope creep (uncontrollable change or growth) is an unfortunate reality. A clearly defined scope management plan defines the roles and responsibilities for each team member involved in the project. Not only does scope realistically outline a project, it builds internal trust and communication. Address all potential risks upfront—and make sure your team is well aware of any mitigation processes.
3. Be Realistic
A believable leader is a relatable leader. And in a complex project such as an ad or marketing campaign, nothing is certain as it is virtually impossible to predict a problem's multifaceted occurrences and interactions. That's why project managers who set realistic completion dates tend to keep projects on track and within budgets. Communicating feasible expectations and deadlines with your team builds trust and fosters productivity.
4. Clearly Define Roles and Responsibilities
In addition to setting realistic deadlines, it's important to clearly communicate expectations for each individual involved on the project. Make sure that all team members have a clear vision of their roles and responsibilities for the project—and how they contribute to the overall success of the project.
It's also important to keep track of all staffing availability and project staffing needs so you can ensure your people are productive but not overworked. Resource management software connects people with projects, allowing PMs to focus on what truly matters: internal communication.
5. Value Your Team Members
The strength of any team rests in its individual components. And happy employees are productive workers. With this in mind, it becomes obvious that valuing your team members as individuals is crucial for project communication. When appropriate, reward your team: take them out for lunch, throw a Friday afternoon happy hour, and recognize individual accomplishments.
6. Be Honest
Honesty goes a long way. And part of being honest is communicating the bad news as well as the good news. If anything happens that affects a project's deadline, let all stakeholders know immediately. Nothing good comes from trying to hide problems. Be clear and concise when communicating with your team members—and get straight to the point.
7. Utilize Appropriate Media
It's best not to send out emails announcing bad news. Nor is it appropriate to deliver a 75-slide presentation to an audience of two. A key component of executing an effective communication strategy is knowing exactly how to portray your message. Busy executives generally prefer high-impact, short communication efforts; conversely, your creative team needs detailed briefs. Be wise and match your medium to the message.

What other tips have you used to get your message across?

About The Author
David studied at the Northern AZ University & spent years working with agencies like J. Walter Thompson and McCann-Erickson and Fortune 100 companies in Tokyo.