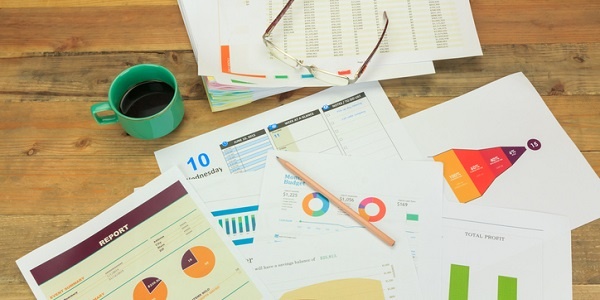 Secrets aren't meant to be shared.
But we're going to share some anyway so that you can have a more successful creative project. From how you structure your project to how you communicate with your team and complete your work, incremental improvements made in individual phases of a creative project can increase its overall success.
So, if you want to finish on time and within budget, and you want to please your client, consider these seven project management secrets for a more successful creative project. (And go ahead and share them with your team too. We won't tell.)
1. Think big
Visualize the end product before it's completed so that you can plan how to bring it to fruition. Start with your client's goals and then envision the project that will achieve your client's objectives. You can then determine the time, talent, and tasks that you must account for in planning your creative project.
2. Work small
Now that you see the big picture, you can plan the small steps that you must take to realize your vision. Manage tasks by breaking large segments of work into smaller ones and delegating responsibility. Speed up the completion of tasks by providing team members access to up-to-date schedules and to-do items with creative management software. Track the performance of individual team members so that you can help prevent those who are behind from further delaying your project by keeping others waiting.
---
---
3. Listen well
You may envision a successful creative project, but you could complete a more successful one by incorporating the perspectives of team members. Engage your team when you start the project and solicit its suggestions for improvements throughout the course of the project. Meet with team members regularly, whether briefly or for a prolonged time. Respect their time by having clear objectives for meeting and working from an agenda. Encourage candor so that they feel that their contributions are valued.
4. Collaborate
Collaboration breeds creativity. From welcoming ideas in brainstorming sessions to pairing senior team members with less experienced ones in order to facilitate mutual learning opportunities, you should encourage natural collaboration. Make it easier for your team members to work together by sharing project specs and files online through project management software. This way they have the information they need and can get the help that they need in order to complete their tasks on time and in accordance with expectations.
5. Manage the budget
Any project manager could do any project if resources were unlimited. But resources are limited, so managing your budget is crucial for delivering a more successful creative project. Create your initial budget based on your client's willingness to invest and the profitability goals that your agency would like to achieve. Then assess your performance in terms of actual versus budgeted amounts regularly, perhaps even in real time if you have integrated project management software that permits you to do so. Adjust your spending as needed to improve profitability.
6. Involve stakeholders
Achieving your profitability goals is important, but your creative project's success will largely be defined by your client. Did it achieve the client's objectives, like increasing awareness of its product or generating more leads for prospective business? Was the client pleased with the creativity and efficiency with which you completed the project?
You want to be sure that you can answer questions such as these in the affirmative if you want the client to do more business with you and perhaps bring you additional clients through referrals. So, keep stakeholders involved, beginning with confirming your client's understanding of your project's goals and expectations from the start and communicating with the client along the way with the agreed upon frequency and method.
7. Learn from mistakes
No matter how successful you or your client may deem your project to be, you can always improve. Learn from past mistakes. Scrutinize your budget for squandered hours by comparing actual to estimated. Squeeze more efficiency from your processes by identifying bottlenecks in the completion of tasks. Incorporate your lessons into planning for your next creative project so that it can be even more successful.
Now that we've shared these seven project management secrets for a more successful creative project, it's time that we hear from you. Share your secrets with us.