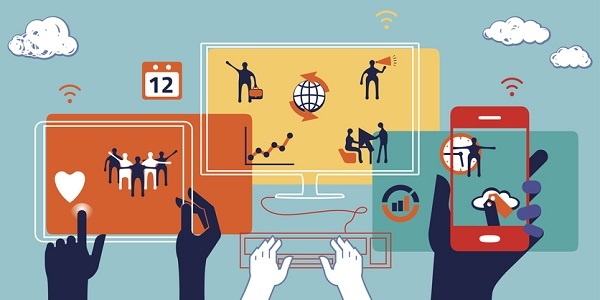 Managing a content marketing agency is a multifaceted responsibility. Agency management requires you to simultaneously manage money, people, and projects. If you devote too much of your time or resources to any one of these areas, you risk depriving the others, thereby possibly compromising the productivity and profitability of your content marketing agency.
Make the most of your time and resources—and thus your investment—by following these five quick and dirty tips for easier content marketing agency management.
1. Centralize information
All-in-one agency management software saves you time and money, allowing you to share information across departments. Storing files online lets you share documents and files without worrying about forgetting attachments or losing emails. Stakeholders can even check on a project's progress, and compare it to the creative brief and plan on file.
2. Track opportunities
Integrating your customer relationship management tools helps you identify and close opportunities. You can customize your approach for closing each possible project based on your knowledge of the account and the opportunity's stage in the approval process. You can also estimate new projects according to your client's preferences and needs, thus speeding up the client's approval, accelerating your execution of the project and the billing and collection of its associated fees.
---
---
3. Schedule employees
Having work to do is great, but you need the resources to do it—and to do it right. Ensure that you have enough team members available to create and distribute content by forecasting availability with resource management software. Gain additional efficiency by using such software to delegate tasks based on resource availability. This will show you who is doing what and when. You may also be able to automate the delegation of the next task to another resource upon one task's completion.
4. Stay informed
Good information drives good decisions, so having one place to assess project progress is crucial for effective agency management. Integrated project management software can show you where any content marketing project is in terms of open items and budget status. You can also get notifications of budget concerns in time to avoid or alleviate any problems that could arise.
5. Measure profitability
Analyze profitability by client and project by connecting accounting to project management with agency management software. Simplify reporting and budgeting by using finance software to streamline your accrual process, providing you instant visibility into revenues and expenses for works in progress so that you can make sound spending decisions.
Agency management is an ongoing juggling act. With budgets to keep, deadlines to meet, and clients to please, you must manage your money, projects, and people without dropping any one of them—or else you risk failing altogether. Follow these five quick and dirty tips for easier content marketing agency management to please your clients while being productive and profitable.
What tips do you have to share?