How the Right Reports Ensure Client Satisfaction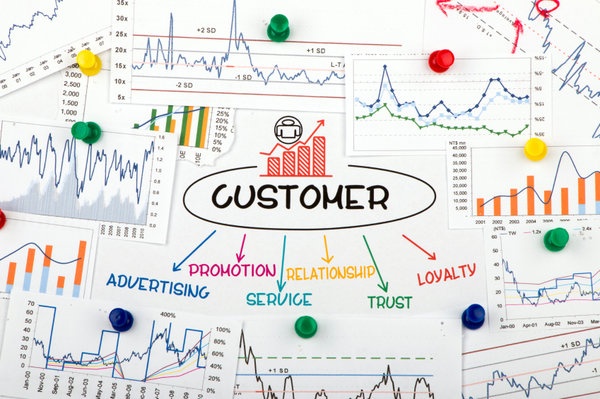 Consistent reporting can be a win-win situation for agencies and their clients. Formalized digital measurement not only provides quantitative metrics for marketing, PR and ad campaigns, but it can also help create sustainable, productive agency-client relationships.
See how do the right reports to ensure client satisfaction.
Accountability & Value
Keeping clients happy is the number one goal for all firms. And often, demonstrating success is the best way to ensure client satisfaction. Formalized reporting that includes a bi-weekly or monthly summary encourages transparency and provides clients with a clear outline of progress. Structure your reports around initiatives and long-term goals. Reports offer valuable insight on day-to-day operations, and also provides clients with a comprehensive look at their various campaigns.
In our digital landscape, firms can measure virtually anything. Oftentimes, this leads to an overwhelming list of misleading metrics. While this overabundance of information can sometimes be utilized to optimize a client's campaign, more often than not, irrelevant KPIs can confuse and mislead clients. Formalized reporting forces agencies to be accountable for their actions. Make sure to show your client's what actions you took and how they relate to the bigger picture. And if a metric has no value to your client, it's probably best to leave it out of your report.
Formalized reporting also encourages internal accountability and productivity. By focusing on a defined set of metrics, your team will continually work to optimize and improve its processes. There's only so much time in the workday—and implementing results-oriented, data-driven tasks will contribute to your campaign's success and your client's happiness.
The right reports enable agencies to emphasize their true value to their clients.
Customization & Insight
Thanks to project management software, firms are able to customize their reporting around the client—which provides value and contributes to the longevity of your relationship. A great way to optimize reports is by asking the client exactly what they want. Which metrics do they care about? How will they utilize reports internally? If a client intends to repurpose your reports to present data to stakeholders, then use this opportunity to add value and save your client time.
Talk with management—or the decision-maker—at your client's company to discover exactly how your reports will be used. Include an executive summary catered to the needs of your client and the metrics that they find most valuable. And while some clients will provide specifics on the reports they expect, many are unsure of what they need. Take this opportunity to be helpful and consultative and provide recommendations.
Data is just the beginning of a successful reporting process. The best agencies go beyond the simple tasks of exporting reports from their analytics tool and sending it to their clients. Rock star account managers and client service teams own their results, get clients excited and provide strategic insight. Sitting down with your clients on a conference call and reviewing the data and results in real-time contributes to your client's overall satisfaction.

What reports have you seen success with for your clients?


About The Author
Ron began a career in the software industry at 13, while working with his father. He's become an expert in job cost and project management for creative teams.