How to Realistically Set a Project Budget for Your Team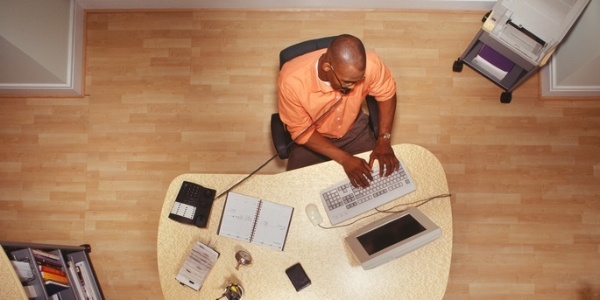 Accolades are nice and happy clients are even better. But few measurements of success matter as much as staying within your project budget.
Maintaining your project budget is key to achieving your profitability goals, upon which your agency depends.
You could budget solely on the fees you would like to charge or the profit you want to earn but neither may be feasible based on a client's willingness to pay or your team's ability to produce. Your budget should balance the resources you will need with the revenue that will be available. Follow these six steps to realistically set a project budget for your team that will maximize productivity and profitability.
1) Start with what has worked.
Previous projects provide precedence. Learn from other projects that were similar in scope by reviewing their budgets. Incorporate all of the appropriate spending categories into your new budget and look for line items where actual expenses varied significantly from budgeted amounts, either positively or negatively. Avoid such variances in your budget by reviewing the causes for the prior discrepancies and planning your future spending accordingly.
2) Seek internal input.
If you want to verify your assumptions based on what you have learned, or if you haven't completed a similar project previously, solicit feedback from your team. Ask how long work might take and what resources will be required. Encourage candor. A team member may want to underestimate their time so as not to upset you or the client but they should be confident in their ability to work within the budget without sacrificing quality. Otherwise, they risk eventually displeasing you and/or the client with work that is over budget, below expectations or both.
3) Get external direction.
Your team can determine what will be required to complete the project but your client can dictate what you charge. Gauge your client's budget. Tell them what will be required to complete the project based on your initial research. Allow for flexibility in terms of timeframe and scope of deliverables. Speeding up, slowing down, scaling up or shifting back based on feedback from your client could help you realistically set a project budget that works for them and your team.
4) Break down the work.
Estimate the time required to complete each task instead of the project as a whole. Confirm that the team members assigned to the project will have time to finish their assignments on schedule as well, knowing that they also have other work to do and will not be productive 100 percent of the time. Budget resources based on the work required and their availability to complete it on time.
5) Cover the necessities.
Don't overlook overhead. Include essentials such as employee compensation, contract services and supplies, even down to postage. The more costs you capture, the more profit you can make by accounting for them properly.
6) Explain it in detail.
Go beyond line items. Write out your budget in detail, substantiating each expense as necessary. This will assure that your budget is sound and help you defend it should questions or conflicts arise, internally or externally.
Working with budgets is essential to maintaining your agency's profitability. Follow these six steps to realistically set a project budget for your team that will allow them—and your agency—to succeed.
Share your budgeting tips with us in the comments below.
About The Author
Rod has had years of experience in the video production and IT industries and has worked for companies such as Universal Studios & IBM.