Spring Cleaning for Agencies: How to Be Leaner, Meaner in 2021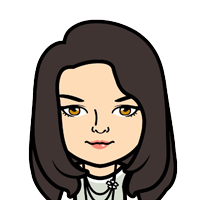 Eliminate waste and improve your profitability by streamlining your operations. Read this guide to learn how.
It's spring cleaning time!
January is a great time to take stock of your operations and shed all the bloat you've built up over the years. You might have personnel, practices, and even projects that, as Marie Kondo would say, don't "spark joy".
In 2021, this tidying up is more important than ever. The last year showed us how important it is to be lean and nimble. Agencies that are able to move fast and reorganize quickly will be in far better shape to take on the challenges of the decade.
In this guide, I'll walk you through some of the core areas of your agencies you need to clean up. You'll learn:
Why losing projects can be good for your agency

What metrics to monitor to identify excess bloat

What practices to adopt to be ready for the 2020s

How to organize your marketing and business development
We'll go through every aspect of your operations one by one, sharing ideas on how to realign and refocus for the year ahead.
Agency Marketing and Business Development
It's always a little ironic how agencies are often so busy marketing their clients that they let their own marketing atrophy.
In 2021, it's time to change that. As more and more business moves online, agencies that have a robust web presence will capture market share from those that rely on word of mouth and local referrals.
Most agencies still get their leads from referrals (Image source)
Before you can do that, however, you need to tighten up your marketing. You might be wasting time on platforms that no one uses anymore or pursuing strategies that went out of date two years ago.
Here are some key areas you should focus on:
1. Marketing mix
Start by analyzing your marketing mix, breaking down your spending by different channels. For each channel, ask the following questions:
How competent is your agency at leveraging this channel? Is it one of your core competencies, or are you on it just because you think you have to?
How was this channel affected by the pandemic - both in terms of reach and quality of leads?
Will this channel increase/decrease its audience numbers and quality over the next 1, 5, and 10 years?
Is the channel going to become more competitive/expensive in the coming years?
How profitable is this channel for your agency? What is the profitability trendline? Is it increasing or decreasing?
You'll find that a lot of your earlier marketing mix math doesn't work out any longer. Audience content consumption patterns have changed drastically over the last year. Some channels have also become a lot more competitive than they used to be a few years ago.
Next, within each channel, analyze where different platforms stand currently. Perhaps social media is one of your primary channels. But over the last couple of years, your audience has shifted from Facebook to Instagram.
In this case, you need to refocus your marketing budget. If a channel or platform is not profitable and is losing its audience, you need to pull out from it completely.
2. Marketing content
Every agency has some outdated content tucked away somewhere on its web presence. It might be a blog that no one reads or a Twitter that gets an update thrice a year.
All this digital flotsam takes up valuable agency time and leaves a bad impression on clients. You don't really come across as "cutting edge" if you're still tweeting memes from 2014.
As part of your spring cleaning exercise, do a thorough content audit. Remove any content that is:
Too shallow and low-effort for your agency's brand
Shares outdated information on a "current" medium (like Twitter)
Does not align with your brand in terms of style or design
Is on a platform that is no longer a core part of your marketing mix
Targets an audience that you no longer serve
You want to minimize (or even remove altogether) content production on non-critical platforms. If you're not getting any leads from Pinterest, is it really worth it to spend those 5 hours every month creating pins?
Agency Operations
Agencies can easily add a lot of practices over time that are neither effective nor current. Something as simple as using an outdated email tool can add tens of hours of extra work across the business every year.
Streamlining operations and getting rid of junk should be your top spring cleaning priority. Some of the key areas you should focus on are:
1. Software
Software is eating the world, and agencies are not immune. Practically all your work happens online, yet so many agencies are still stuck in the offline file storage and spreadsheets world.
As part of your spring cleaning, ask the following questions:
Are our software tools specifically designed for agencies, or are we using general-purpose tools?
Do we have the latest version of the tools or are there newer updates available?
Are there any tools that are currently being underutilized?
Are there any tools that are not needed anymore, yet being paid for?
Are we using the best-priced variant or plan for the software?
Are our resources happy with their current tools? Or do they prefer a different one?
Do our current tools help us work for 2021 - remotely, collaboratively?
You'll find that you have a lot of software bloat built up over time. Maybe you bought a paid monthly subscription for a tool you thought you'd use, but ended up forgetting about. Or maybe you've been using an older tool that has a newer, better priced competitor.
A detailed spring cleaning exercise can help you spot this waste and take corrective action.
Your target in 2021 should be to bring your agency under one roof and minimize the information gap that invariably creeps up in disparate systems. The more your operations are spread across multiple tools, the harder it will be for your people to work well together.
Read this guide to learn how to choose the right software for your agency.
2. Processes and practices
The pandemic exposed operational weaknesses in a lot of agencies. In a sudden, forced work-from-home scenario, agencies that were using ad-hoc practices found themselves dealing with chaos and confusion every day.
Ad-hoc processes can work if you can just pop into the next cubicle to clarify a problem. But if you're working remotely, you need sound processes.
As part of your spring cleaning exercise, run an analysis of your operational practices. Use this five-tier maturity model we shared earlier to categorize your operations:
If you're somewhere between levels 0 and 2, you have your work cut out for you.
Start by asking these questions:
Do you have templates for all common agency documents or do you make them from scratch as needed?
Do you have clear processes for handling incoming projects, including gathering requirements,

writing briefs

, and

hosting kickoff meetings

?
Do you use any planned

project management methodology

(such as Critical Path or Agile) or do you use ad-hoc processes?
Is there a clear, well-defined organizational hierarchy?
Do you have any measures to track resource performance?
Do you have well-defined processes for storing and accessing organizational knowledge?
What are your core communication channels? Can they keep pace with current demands? Or does your collaboration suffer due to fragmented or slow communication?
Is it easy for your people to find the information they need?
Even mature agencies falter on some of these counts. Your goal for 2021 should be to do away with ad-hoc processes and improve your operational maturity.
People and Projects
Overworked resources, unprofitable projects - everything adds to agency bloat.
As part of your spring cleaning exercise, you need to figure out whether your people and projects are performing above or below the baseline.
This exercise is done far better with hard data than subjective analysis. In particular, pay attention to the following metrics.
People-focused Metrics
To spot issues in your creative teams, consider the following metrics:
Lead time per project: The average time it takes to take a project from RFP to final delivery. This can give you a broad understanding of a team's efficiency.
Estimated vs actual project time: The difference between the estimated time for a project vs actual time.
Time spent on rework: The total time spent on rework for each project. A team or resource that spends a lot of time on rework can indicate a lapse in your processes or work quality.
Utilization rate: The total hours worked for a resource divided by their total available hours. Low utilization rate indicates an issue in work allocation or an inefficient resource.

Realization rate: The total billed hours for a resource divided by their total billable hours. This ties the resource's efficiency to your profitability. A resource with a low realization can cost your agency money.

Project-focused Metrics
To spot issues in your projects, analyze the following metrics:
AGI: FTE ratio: The ratio of your agency's gross income to the number of full-time employees. It's a powerful indicator of your agency's overall financial health. If this number is below 10, you need to reduce your staff or increase your margins.
Project gross profit margin: The difference between your revenue and costs (COGS), divided by your total revenue. This metric tells you how much money you spend servicing your current revenues. A low gross profit margin indicates inefficient resource utilization.

Schedule Performance Index (SPI): The ratio of your

earned value (EV)

to planned value (PV). SPI tells you whether your project is ahead/behind your planned schedule and budget baseline. If SPI > 1, the project has earned more than planned. If SPI < 1, it's the other way around.

Profitability by client: A measure of the total profitability of all projects tied to a client. This can help you spot clients who regularly put you in the red through scope changes and other demands.
Put together, these metrics can help you spot three things:
Resources that are underperforming. You can take a call on whether these resources need to be retrained, transferred to another role, or let go.
Projects that are regularly unprofitable. If you stop onboarding such projects, you can minimize a great deal of waste.
Clients that are unprofitable. Letting go of such clients - as hard as it might be - can do wonders for your profitability.
Over to You
It might sound like a lot of work, but eliminating waste can help you earn easy wins and set you up for future success. Letting go of unprofitable clients, underperforming workers, and ad-hoc practices will make you leaner, meaner, and all ready to tackle 2021 - and beyond.
One way to minimize waste is to use software that is specifically designed for agencies. With Workamajig's all-in-one agency management system,you can bring your agency under a single roof. You'll streamline your operations and save big by eliminating multiple separate tools!
Click the link below to learn what Workamajig can do for your agency.
About The Author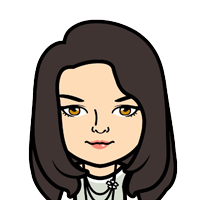 Esther, Workamajig's current Marketing Manager, joined the team back in '14. She's a Jersey girl at heart with plenty of NY grit from her time across the river. Like most credentialed marketing gals, she's always got a good cup of coffee and would love to hear from you at estherc@workamajig.com.