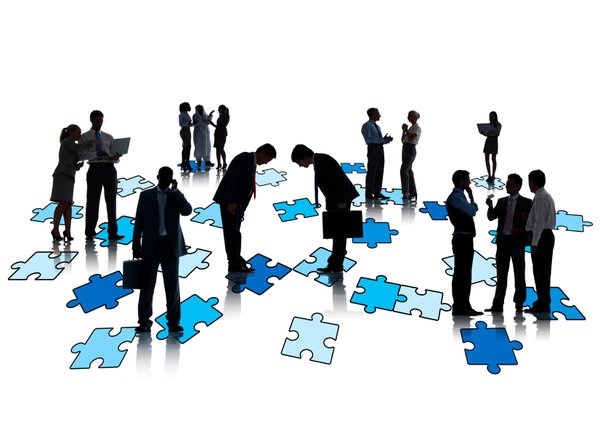 Communication has never been more accessible, as employees can access information from literally anywhere via the web. No longer are your employees required to be in the same room—or even the same office—to communicate effectively. Thanks to web-based project management software, agencies can increase productivity and ensure project success.
Consider the following ways to streamline project communication management across your team:
Outline the Functions of Communication Channels
Choice generally isn't a bad thing, but the more channels available to your team, the more convoluted your communications management gets. How does information flow within your organization? What are the preferred mediums? Consider eliminating outdated communications mediums (we're looking at that cumbersome, neglected fax machine in the corner) and make use of smartphones and other virtual phone systems.
It's also up to you, as project manager, to outline exactly where your communication efforts should be focused and what channels your team will use. Consider utilizing apps to streamline communications. Whatever you decide, your management plan should be concise and specific. Implement action points—or responses to action points—that outline exactly where communication will be directed.
Establish Email Guidelines
Email is the arguably the most efficient form of communication since the telephone. However, it shouldn't be treated as a constant stream of communication. Encourage your team to check email every two to three hours—instead of every five minutes. Constantly refreshing your inbox can waste time and kill productivity. Checking email in intervals streamlines your communications management efforts by keeping your team engaged.
Utilize One Tool for Chat
Building a strong network amongst your employees is always a good idea—especially if your team has remote members. Implementing chat tools encourages real-time collaboration and can increase productivity and streamline daily tasks. However, it's important to find the ideal tool for your team. And it's up to you as project manager to make sure that all team members are utilizing the same tool.
Store and Share Files in a Central Location
Effective file sharing is crucial for project success. But sharing assets securely with freelancers, clients, or remote team members can get complicated. As aforementioned, it's crucial for PMs to outline which mediums will be utilized, especially when it comes to transferring digital files.
Most of the time, your digital files will be too large to send via email. The right project management software provides a convenient portal that makes it easy for approved individuals to access files. Storing files in a central location makes asset access easy and ensures that all members are on the same page.
Manage Your Resources
Part of your job as project manager is checking in with your employees. And in the face of impending deadlines, this becomes even more crucial. Utilizing resource management tools is a great way to keep track of your employees and ensure that they are happy, but not overworked. After all, happy workers are the most productive and creative.
Resource management software streamlines communication efforts by allowing project managers to track down resources without ever having to leave their desks. Furthermore, it saves time and effort by connecting resource managers to the right team members. Managing your resources encourages efficient communication and ensures that projects are completed on time and within budget.
What ways have you streamlined communication management across your team?