How to Thrive as a Creative Agency When Everyone's a Creator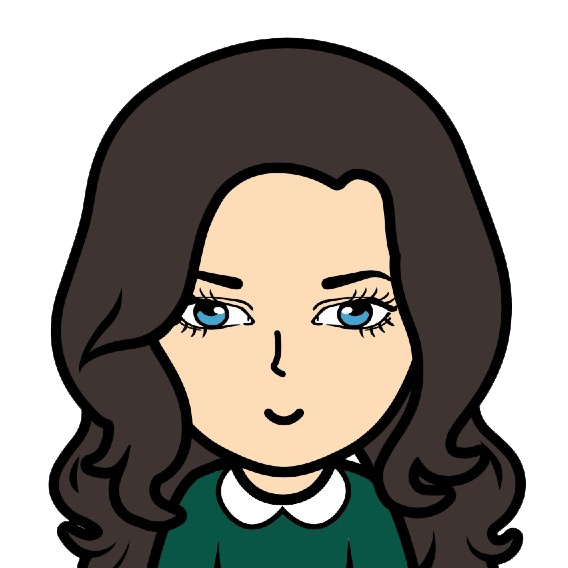 In the age of the creator, how does the role of the agency change? Our latest post will share some answers.
Creative agencies are in the business of selling creativity.
But what happens when everyone is a creator?
At a time when creativity is commoditized, productized, and distributed for free, the role of the agency changes. You no longer have a monopoly over creativity; you must share it with influencers and social media creators.
How does this change your business approach? More importantly, how do you communicate your value to clients in this altered creative landscape?
In this post, I'll do a deep dive into the new culture of creativity, your role as an agency, and how you can set yourself up for future success.
The Creator and the Creative Agency
The catalyst for the "era of the creator" is clear enough: smartphones and social media.
Before we were all carrying mini studios in our pockets, creativity - at least commercial creativity - was the domain of specialists. If you wanted to shoot a commercial, you had to hire actors, studio space, expensive camera rigs, and more.
Now, of course, you can create and edit videos on your smartphone. And when you're done, you can broadcast it to an audience of billions with a single tap.
This has changed the role of the creator, and more importantly, the role of the agency in the process of creation.
For one, social media has created an enormous demand for content. Your clients don't need a couple of big splashy ad campaigns; they need to fill their Instagram and Twitter feeds filled with pictures and videos and memes.
This content doesn't need to be as polished as your TV campaigns. In fact, Instagram's own research shows that mobile-shot story ads have a 63% chance of outperforming studio-shot ads.
If your clients want more content, and this doesn't need to be as polished as studio-created content, where does this leave you as an agency?
This is a tough question to answer, but one that will determine the future of not just your own business, but the entire industry.
The Shifting Role of the Agency
In the "everyone is a creator" era, the role of the agency shifts from being sole creator to collaborator and facilitator. Content creation responsibilities are distributed across a network of paid creators and users (UGC) instead of being monopolized by the creative department.
In this new reality, you offer high-level direction and key creatives (such as a TV spot). Much of the social content is collected from users or made with the help of influencers/collaborators.
In the era of the infinite social feed, quantity is as important as quality. It's not enough to create great content; you must also produce an enormous volume of it. Agencies that hoard creative duties will find that they are out-created and out-produced.
If you have to stay competitive in this new era, you have to accept new rules:


'Content' is loosely defined: A 2,000 word thought piece that took weeks to create is as much 'content' as a meme made in minutes. Too many agencies get caught in defining what 'content' really is and lose out as a result.
'Content' can come from anywhere: A GIF, a product image shared by a user, a meme created as part of a campaign, a paid influencer endorsement, a studio produced commercial - it's all content.
Volume matters: You have to constantly produce enough content to fill social feeds. This content should also be relevant to a particular channel's audience and culture.
You can't do it all: Most importantly, agencies and the brands they represent must realize that this volume of content can't be created by a single entity. You need influencers, community members, and users to contribute.
Your competition isn't just other creative agencies; it's social media influencers, in-house creative departments, and cheap tools that productize content creation.
If a client can create a large volume of content by tapping into their existing audience, or offloading it to a cheap platform like Canva, where does this leave you as an agency?
In this new Age of the Creator, you need to adapt and reposition your value to thrive.
We make Workamajig, the all-in-one project management suite built for creative teams
Everything in one place
Project Management
Resourcing & Scheduling
Task Management & Time Tracking
Custom Dashboards
Business Insights
3 Ways to Thrive in the Age of the Creator
At a time when everyone is a creator, you need to shift how you work and position yourself. Here are four ways to approach this change:
1. Collaborate, Don't Just Create
When we talk about "collaboration", we usually mean intra-agency collaboration.
But it's time you now look beyond that.
The presence of a large number of creators, both within and outside a product's community, opens up a world of collaboration possibilities. These collaborators not only bring their own audience with them, but also unique creative perspectives.
For an agency's creative department, this can be a powerful force multiplier. You set the broad vision but give collaborators free rein to create in their own unique style.
These collaborations can be broadly divided into three categories:


Marketing collaboration: Usually where you team up with someone with an audience (such as an influencer) to market a product, typically with the influencer developing a creative that matches your brand vision. The primary goal is to drive engagement and traffic, not just collect creative collateral. Look for collaborators who match the brand's target audience, and not necessarily its creative vision.
Creative collaboration: Where you team up with a creator to develop creative collateral. The objective is to bring a fresh creative vision to the brand. Reach and engagement are secondary goals.
Product collaboration: Where you team up with brands to build products collaboratively. Ideally, the brands should have a shared vision but compete in separate verticals.


An example of product collaboration between two different brands that share similar audiences (Ben & Jerry + Nike)
This new role as "collaborator" requires deft handling. Far too many agencies treat their creative collaborators as glorified freelancers, leading to soured relationships and poor creative results.
You have to ensure that the people you work with are on-brand. You also want to give them creative freedom instead of burdening them with complex contracts. Nothing will scare away independent creatives faster than 100 pages of legalese.
For instance, Uncommon, a London-based creative agency, offers its creative collaborators a simple one-page "uncontract". This simplicity and freedom help the agency attract top-tier creatives.
If you are to thrive in the age of the creator, you have to adopt similar creator-friendly policies. Find creators with a unique vision, cultivate relationships with them, and you'll never struggle for creative content.
2. Embrace 'Productization'
A big challenge for agencies is the 'productization' of content. If content can be mass-produced in hours using tools like Canva and Visme, the role of the creative agency stands to be diminished.
How does your agency compete against such mass-produced content?
Simple: by embracing it.
I see so many agencies struggle with adopting these tools for creating large volumes of content. To them, relying on templates feels like they're not doing justice to their "creative agency" tag.
The truth is that cheap, mass-produced content - memes, infographics, quotes, social media images, etc. - is a necessity. You need to fill social feeds with content. Creating everything from scratch is a poor use of resources, especially when cheaper, faster, and acceptably good alternatives exist.
It's also important to remember that "high-quality content" doesn't necessarily meet marketing goals, at least on social media. As I shared earlier, mobile-shot videos often produce higher engagement than studio shot pieces. Research also shows that memes get higher engagement than regular content across social accounts.


An analysis of an Instagram beauty brand, The Klog, shows that meme content gets far more engagement than regular content.


This doesn't mean that you relinquish your content creation duties. Rather, your high-quality content should complement this mass-produced content, especially on certain social channels.
Embracing productized content is the key to freeing up your creatives from labor-intensive, morale-sapping content creation tasks. It also helps you create large volumes of social content without the overhead costs.
3. Build and Leverage Communities
In the "everyone is a creator" paradigm, content doesn't have to necessarily come from professional or semi-professional creators.
It can truly come from anyone.
A brand's community members can be a source of incredibly original and creative content. Building such communities and tapping into their creative potential is a key role that agencies can fill.
In this new role, the agency:


Helps cultivate a community and engages with its members regularly
Moderates and nurtures a community spirit that is in line with the brand's values
Taps into the community for engagement on specific campaigns (such as asking members to share a tweet)
Leverages the community's self-created content for marketing purposes (such as a user-generated content campaign)
Encourages content creation through contests and giveaways
Share tools and tactics that make creation easier


Essentially, you step away from the role of the creator and turn into a community builder. You guide the community towards the kind of content you want to create, but your primary role becomes to facilitate and curate creation.
Community-created content has the advantage of authenticity and volume. A single meme contest can result in hundreds of entries for minimal investment. This content is often more authentic since it's made by actual users, not professional creators.
Example of a user-generated content campaign requesting content from users


Building communities is not a role traditionally held by agencies, but some sort of agency involvement - directly or indirectly - is necessary to ensure that the community content is on-brand and relevant to ongoing campaigns. You'd certainly get better results if your brand managers are directly involved in planning community campaigns.
Consider this just added responsibility (and opportunity!) in the era of the creator.
Over to You
The creative world is changing, and it's changing fast. What used to be the sole responsibility of the agency is now shared with countless others. It's not enough to simply create high-quality content; you must also seek out unique creative voices, help communities create, and take advantage of mass-produced content.
Agencies that can mold themselves into this new role will find that they're never short of content, creative ideas, and most importantly, clients.
A key challenge is managing all these creator-agency relationships. One way to simplify the process is to use an agency management system like Workamajig. Workamajig gives you access to all your freelancers and collaborators on the same dashboard - no external tools necessary!
See for yourself how Workamajig can transform the way you create and curate:
About The Author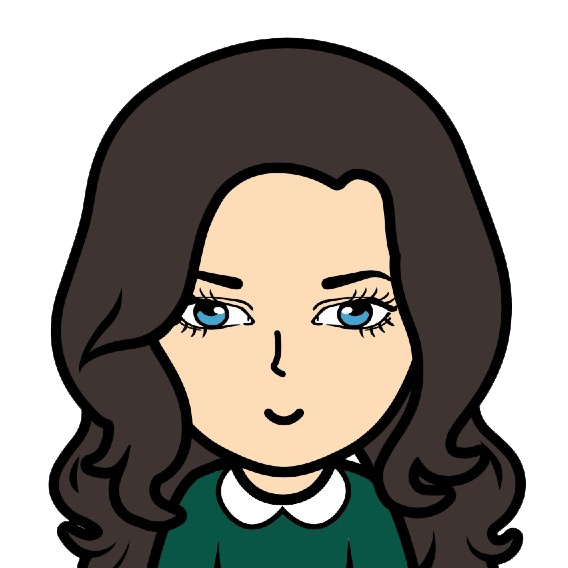 Sylvia joined the Workamajig marketing team in '17 & with her background in graphic design & business, she's an awesome addition. At just under 5 feet, Sylvia is a living testament to the adage that good things come in small packages. You can reach her by sending an email to sylviam@workamajig.com.