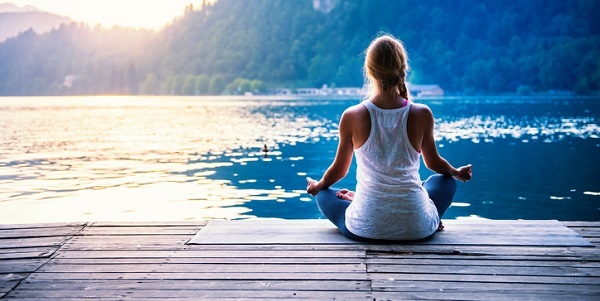 It can seem like a battle to balance your duties as a project manager with still having some semblance of a social life. Thankfully, there are a few key ways that having proper project management can help ease the burden a bit. If you can avoid putting any free time toward your work, you can start making inroads to achieving that work/life balance. Here are a few areas to concentrate on:
Set Goals Outside of Work, Not Just on the Clock
This can be as simple as saying "Every day, I'm going to spend 20 minutes reading the latest New York Times Bestseller" and then sticking to that goal. A personal goal should be personal, not professional, and definitely not work-related. It's great to have professional goals alongside your existing current project management goals, but these can end up being more work-related than not. Even if you aren't accomplishing these professional goals inside the same space as you spend your workday, it's still the same type of grind that takes up your regular office hours.
---
---
Address your personal life as though it were another project. Take a look at it and say "If I had six months to take my social and personal responsibilities from their current level and optimize them, how would I accomplish that?" Work out a "project plan" for your personal goals and follow through! It might seem similar to work (because we just distilled it that way, in fact), but you're working on your personal life, completely separate from work, and advancing your personal well-being. That's important.
Take a Break, Set an Alarm for It
There are a lot of apps out there that can help you remember to unwrap yourself from a project for a bit. Pomodoro timers are a dime a dozen and are great for keeping track of working in tiny chunks at a highly productive rate, rather than slogging along without stopping until you reach the breaking point (no pun intended!).
You've probably experienced firsthand how when you need to stop a task for a short time and focus elsewhere, you can usually return to it after a while and have an even better chance of working efficiently on it. You're not alone. This doesn't mean to stop the creative flow just for the sake of taking a break, but if you're being crushed and are just spinning your wheels, it's time to push back from the desk. Get some fresh air, focus on something else, just get a new perspective on it for a little bit. You'll come back ready to attack it.
Delegate Before You're Swamped
Just as easy as it is to forget to take care of yourself by taking breaks, it can also be hard to delegate tasks to others. Keep track of what you're planning on doing and be ready to send tasks to others who are capable and responsible. Don't wait until you can't see over the pile of to-do items; delegate while you still can manage to think about whom you're assigning each task to.
Remember: As a project manager, your job is to lead and manage your team. If you have too much work to take on yourself, you can't oversee the team and make sure that it's attacking its own tasks properly. This falls back to taking breaks as well. If you have so much work that you don't think you'll be able to stop for five minutes and take a mental breather, then you need to immediately determine which tasks will be delegated to your team.
Do these three ideas seem foreign to you? Almost as a personality type, there are a lot of project managers who would rather lose a finger than stop forward progress on a task by taking a break. But just because it's the norm, it doesn't mean that it's right. Be a trendsetter and start working toward a better work/life balance right away.