See how Monaco Lange, a brand and engagement development agency, improved project management, accounting and scheduling across departments using Workamajig's integrated agency management platform.
In 2012, Monaco Lange found it was outgrowing its management tools. It wasn't that the tools were bad at their core functions, but that the company couldn't continue to use these tools and maintain its own expectations for efficiency and service. Today, with the help of Workamajig, Monaco Lange has become better at defining its work, thereby improving multiple aspects of their business.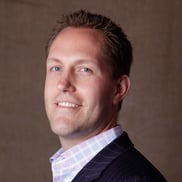 "We had cobbled together a bunch of solutions over the years. As we had grown, pieces of the different solutions had started to break down. The challenge came when we got more complex. And the throughput—the ability to track from the initial sales contact all the way through to the end accounting on the project—jumping through four or five systems became much more of a challenge. Not everybody had access to what they needed."
-Colin Lange, CEO
Monaco Lange


Download our free case study and read: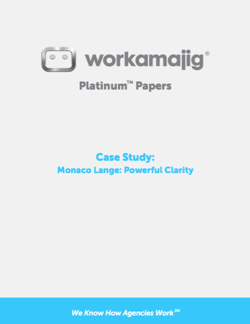 An interview with Monaco Lange's CEO about whether Workamajig really delivers.

How Workamajig helped Monaco Lange bridge their accounting and project management.

How integrated agency management has contributed to company success.
Simply fill out the form now to download your free copy >>