The 6 Secret Benefits of a Rock-Solid Project Communication Plan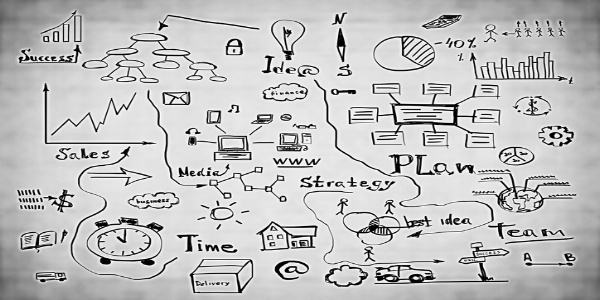 Knowing what to say isn't always as valuable as knowing when or how to say it.
Project management is fraught with opportunities for miscommunication. From setting expectations to clarifying schedules to delivering feedback, the omission or obfuscation of information can cost you time and money.
A project communication plan can help you keep projects on track, within budget and aligned with clients' expectations, by clarifying who will communicate with whom, when and how. The more precisely you craft your plan, the clearer communication will be and the smoother your project will run.
---
---
Here are six secret benefits of a rock-solid project communication plan.
1) You have clarity from the outset.
Being vocal, clear and receptive establishes your leadership and sets your expectations when you plan for communication from the beginning of a project. Build upon previous successes. Start with a template. Then customize the plan for your project and review it with your team. Confirming that they understand each detail will help you reap the benefit of working together to attain your project's goals.
2) Communication is easier.
Determining which channels you will use, like email or phone calls, and how you will use them, will streamline project communication management across your team. For example, telling clients that you don't check faxes will save them the hassle of using one (though it's hard to imagine why they would). Similarly, noting how to access shared files counts down on emailed requests for information, thereby keeping teams on schedule.
3) You mitigate risks.
Nothing goes exactly as planned. Reviewing your schedule for any potential problems and creating contingency plans for addressing them will help you respond quicker if an obstacle arises, like late-stage scope changes. A risk management strategy like this lets you revise your project communication plan to maximize efficiency in any situation.
4) Meetings motor.
A rock-solid project communication plan keeps meetings from meandering by providing guidelines on who will meet with whom, when and—perhaps most importantly—why. Doing so helps you keep meetings on time and get the participants back to your project sooner. Establishing clear meeting guidelines also helps you focus your resources. You can extract the most vital information from participants and form the best plan to proceed.
5) You facilitate development.
Communication breeds collaboration. Collaboration breeds camaraderie.
The more candidly your team communicates, the more cohesively they will work together. So, fostering interaction can improve your agency. Ensure that the right people are talking whenever possible, like by pairing senior creatives with junior team members and sharing responsibilities for communicating.
6) You satisfy stakeholders.
Involve clients as little or as much as they prefer and you can stand. That's not to say you can disagree with their wants or whims. But establishing guidelines on whom they can communicate with and how can keep them from interfering with the project's progress. Committing yourself to providing regular updates while actively seeking their engagement through a mutually agreeable project communication plan can give you both what you need.
Saying the wrong thing to the wrong person at the wrong time can be disastrous for a project. But knowing what to say, when and how will help you keep your project on time, within budget and in line with clients' expectations. A rock-solid communication plan will provide you the six secret benefits listed above as well, each of which would be well worth your time and effort.
About The Author
Mike joined Workamajig back in 1997 and now serves as the Workamajig Director of Training and Support.