6 Signs You Need to Update Your Project Communication Plan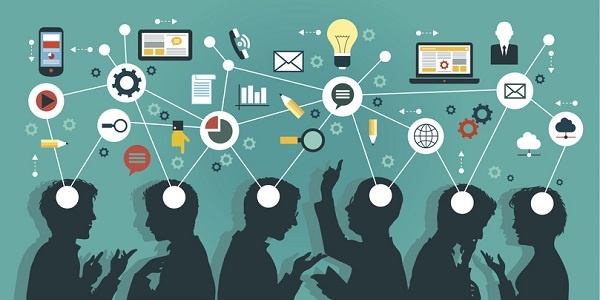 Your project communication plan provides direction for your team. If your project veers off course, it could be due to your communication plan. Clarifying your project's goals, how you will achieve them, and how your team will collaborate along the way is essential for keeping a project on track, within budget, and in line with your client's expectations.
Your project communication plan should also be clear and precise. Team members should know who will communicate with whom, when, and how—without question. Here are six signs you need to update your project communication plan:
1. The end isn't in sight
Your team should know where it is headed from the project's inception. "We're going to complete this project quickly and do a good job for the client" won't suffice. If even a single team member asks you what the project's purpose is, then you have not communicated your goals and objectives clearly. Your timeline should be similarly clear with specific dates.
Set project goals in your communication plan using SMART criteria. That is, make them:
Specific

Measurable

Attainable

Realistic

Time-based
2. Team members are confused about roles
Projects run best when each team member does his or her part. Your project could be delayed, could be thrown over budget, or could disappoint your client if your team members aren't doing what they should be doing or are doing what someone else should be doing.
Set expectations for your project team. Define roles and responsibilities for each member. Establish roles like the following to keep tasks from going uncompleted or team members from colliding with one another:
Project manager

Steering team

Project lead

Project team member

Project sponsor
---
---
3. Communication is complex
A project communication plan should facilitate collaboration—not impair cooperation. Though team members should know with whom to communicate, when, and how, they should not have to pause to consider whether or not an email or instant message will violate the plan, particularly if they need a response quickly.
If communication slows, you may need to revise your communication matrix documents so that they define acceptable contact without forcing team members to review them each time they require additional information. Shared access to your plan via creative management software can make it easier for them to consult it if they need to do so.
4. Processes aren't followed
No sense including in your project communication plan when to fax if nobody on your team uses a fax machine. If people aren't communicating as you planned, then you should revisit your plan.
Your plan should optimize workflow by incorporating the communication methods that your team uses most and best. This is particularly relevant if you have freelancers or other team members who work remotely. Project management software can be particularly helpful for tracking open items and communications in one place.
5. Clients are disappointed
Frequent revisions or complaints from clients signify that you may not be communicating with them effectively. Unnecessary scope changes could also indicate that you may need to revise your project communication plan because your clients haven't finalized their requirements.
You may want to use project management software to create templates for estimates and creative briefs based on similar projects that you completed previously. You can then route them to clients for speedy approval. Providing them with online proofs that they can view, change, and approve as part of your plan could also improve communication.
6. You're not prepared for change
Scope changes can be problematic, but they shouldn't be catastrophic. You may need to update your project communication plan if such a challenge puts you off schedule or over budget. You should incorporate a risk management strategy with a backup plan to handle potential pitfalls. Detail who is responsible for preparing and implementing a response.
An effective project communication plan helps you keep your project on course. These are just six signs you need to update your project communication plan to get back on track. Tell us what signs you have seen that indicate it's time to update your project communication plan.
About The Author
David studied at the Northern AZ University & spent years working with agencies like J. Walter Thompson and McCann-Erickson and Fortune 100 companies in Tokyo.