7 Steps to Take When Creating a Project Communication Plan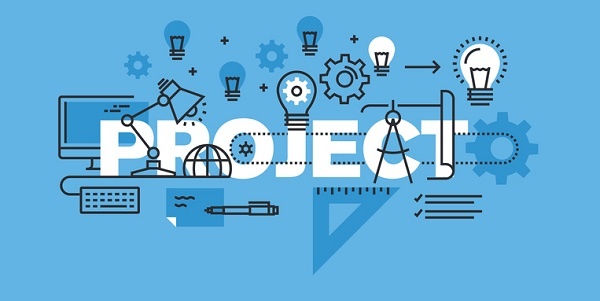 Your budget determines what you can do but your project communication plan details how you do it. Documenting who communicates with whom, how, and when helps you keep projects on time, within budget and in line with your clients' expectations by establishing goals and eliminating confusion about how your team will obtain your objectives.
Your communication plan doesn't need to be lengthy. But it must be clear and actionable.
Here are seven steps to creating a project communication plan.
1) Determine your goals
With any plan, you must first determine where you are going before planning how you will get there. What are you striving for? Brand awareness? Lead generation? Customer engagement?
Clarify your destination by establishing SMART goals. These are Specific, Measurable, Attainable, Realistic and Time-related.
The more precisely you define what you are trying to accomplish, the more intimately you can detail your plan to achieve those goals.
---

---
2) Establish roles
You could - and should - give everyone a say but your team will focus better if you avoid the din of competing voices by detailing who is responsible for what. Research and assign roles. Then detail the roles of everyone involved, from the intern on up, and confirm their understanding of their responsibilities.
3) Optimize your processes
Streamline communication by building upon your team's strengths and mitigating its weaknesses. Match workflow to work style, standardizing processes like how proofs are created, revised, and approved.
Increase productivity by sharing documents and files through creative management software that negates the need to send multiple emails back and forth. Such software can also save you time by allowing you to plan based on templates from similar projects.
4) Plan for meetings
Email is efficient but it isn't always best. Sometimes you have to talk by phone or in-person to ensure that everyone agrees on what should be done next and how. Plan for meetings, including when they will be held, who will be invited, and what will be covered. If an issue doesn't meet the criteria, then you simply don't meet it. This will save time and make the meetings that you do have far more effective.
5) Tailor your messages
Utilize appropriate media to get your message across. Your project communication plan should include sending high-level summaries to executives and stakeholders who need the essentials while disseminating detailed briefs to creatives who require direction. Detail the frequency of communication as well as the method.
6) Form a backup plan
Protect yourself against potential delays or cost overruns like scope changes by implementing a risk management strategy. Address how such pitfalls would be handled, including who is responsible for preparing and implementing a response.
7) Review results
Analyze the success of your project communication plan so that your next one can be even more effective. Assess results in terms of the measurable SMART goals that you established at the outset. Which did you achieve? Where did you fall short? What were the strengths and weaknesses that contributed to the results? Meeting deadlines and budget are paramount but defining additional criteria for success will help you and your team become more efficient.
Creating a project communication plan clarifies your goals as well as how you will achieve them through collaboration. Follow the seven steps above to keep your projects on time and within budget.
About The Author
David studied at the Northern AZ University & spent years working with agencies like J. Walter Thompson and McCann-Erickson and Fortune 100 companies in Tokyo.