The 5 Pitfalls of a Seemingly Great Project Communication Plan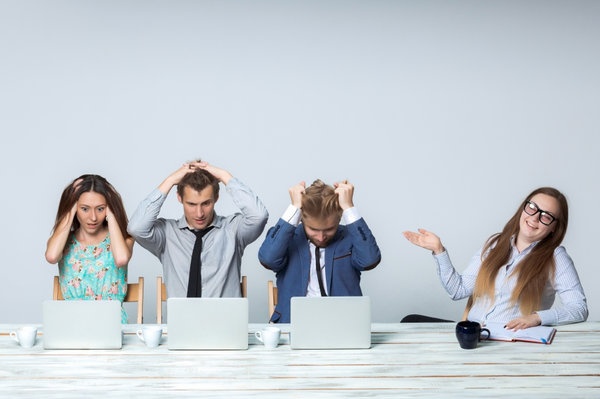 Having a great project communication plan can do wonders for your efficiency. That is, provided that your plan is followed and it doesn't have any holes in it.

Here are five pitfalls that can happen, even if you have a great communication plan, and some ideas on how to avoid them.
1. Not Adhering to a Communication Matrix
Not all messages are created equal. When a project manager wants to update stakeholders on how the project is progressing, chances are it will not be a text message or a chat notification. Likewise, a formal memo is not commonplace for asking a clarifying question to a co-worker. Obviously, I've chosen some extreme cases here, but you can see how having a matrix that can distill the particulars for each type of communication can be valuable.
The matrix should hold all the specific intricacies of each communication. Start with who is responsible for each specific type of communication, such as the project manager being in charge of milestone presentations to the company. Then include intended audience, frequency, medium (in-person, electronic, print, etc.), objective, and whether any deliverables are required.
2. Holding Meetings Without Clear Guidelines
I've been to countless meetings where I ask myself "why am I even here? What were we discussing?" as the meeting draws to a close. I consider my time one of my most valuable assets and it's quite discouraging to attend a meeting that has no agenda and follows no direct path from introductions to conclusion.
A project manager needs to make sure that there are clear guidelines within a project communication plan, including when it's appropriate to send out agendas, how action items will be addressed, and what roles (chairperson, scribe, etc.) are required for the meeting. This will help avoid any confusion leading up to, during, and after a meeting as to what the expectations are for attendees and meeting organizers.
3. Using Technology When It's Unnecessary
The simplest example of this pitfall is when two co-workers are across a cubicle wall or a 10 second walk away, but instead of communicating in person, directly, they choose to use chat messaging at the computer. This isn't always a bad thing, in that if there is a quick question with a direct answer, it's now recorded in the chat log. More often than not though, I've seen a conversation drag on for over 10 minutes, with limited productivity outside of the conversation, when it could have been solved in under two minutes including walking time. Of course, that assumes that at the end of the 10 minutes the individual with the question was completely informed and won't need to ask any more follow-up questions.
Another example would be using a shared network drive that can only be accessed within the company's network. If you're working with outside collaborators, you're effectively requiring them to be on-site to work on the project.
4. Not Respecting Stakeholders' Communication Requirements
It can be harrowing to keep everyone in the loop at once, while providing them with the adequate amount of information on the project. Your project manager needs to determine which methods of communication are appropriate for each group of stakeholders, as well as the frequency of communication. Some may only want weekly updates via email, while others may want phone calls within an hour of meeting each milestone. Knowing this ahead of time can reduce headaches down the road. At worst, you'll be answering the tough question of "why wasn't I informed of this sooner?"
5. Sticking to the Communication Plan After the Scope Changes
Maybe the stakeholders changed their minds on communication frequency. Or maybe the scope of the project changed to the point that you need to adjust the timeline. These are two situations where forcing yourself and your team to adhere to the project communication plan are not advised. It can be hard to backtrack and change what was a great plan, but that's just it. It's not a great communication plan if it is hindering progress instead of moving the project forward. Analyze what needs to be changed, then make sure that everyone is aware of the change by using the communication plan's own matrix and guidelines to push the information out to everyone who needs to be notified. It's that simple!

What pitfalls have you seen in your past project communication plans?

About The Author
Ron began a career in the software industry at 13, while working with his father. He's become an expert in job cost and project management for creative teams.