The 5 Benefits of Implementing a Resource Management Software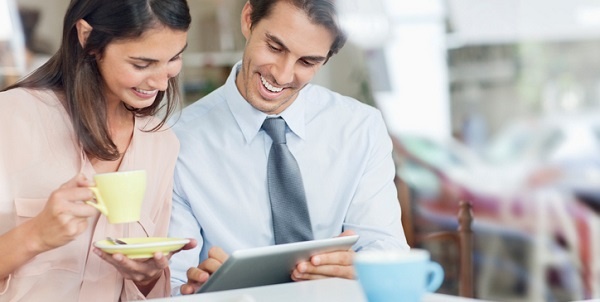 The strength of any organization rests in its human resources. As a project manager, your job involves allocation, work progress, output, and resource coordination—all with a careful eye to detail. Properly utilizing all your resources is paramount to the success of your agency.
Successful organizations improve profitability levels, streamline costs, and eliminate wasted time. Because your employee's represent a high cost to your agency (albeit an important one), optimizing your resource management process is essential.
Below are five benefits of implementing resource management software.
Automated Planning
The advancement in technology over the past decade has undoubtedly created urgency across business-related activities. Now, more than ever, time is critical. Automation of tasks is the key to increase operational efficiency. When it comes to your resources, your agency needs a configurable system that can automatically update itself, regularly and accurately.
Automated resource planning software can continuously track your human supply and demand chain and provide you with insight into your needs. You'll be able to identify skill shortages and training requirements, which will provide real-time visibility into your resource capability and capacity to deliver on projects.
Increased Accountability
Keeping track of payroll, time sheets, and labor costs can be tedious and time-consuming. However, having a comprehensive view of all your employees is important to increase accountability and boost your agency's bottom line. Not only does resource management software ensure that all labor and time information is recorded, it enables managers to easily access, assess, and analyze this invaluable data.
The best software also includes integrated accounting features, which automate a great deal of payroll procedures. Implementing resource management software ensures that all human costs are accounted for, making the processing of payroll data, invoices, and billing systems more efficient.
Reduced Admin Costs
Gone are the days of homegrown- and spreadsheet-based resource management systems. Centralized, automated resource management systems reduce errors and the cumbersome nature of upkeep. Not only does software improve revenue, maximize earning potential, and increase customer relationships, it greatly reduces administration costs associated with out-of-date systems.
What's more, your organization has increased visibility and control over their operations—ensuring that you're able to focus on things that matter, such as concepting and creating.
Conflict Resolution
Resource conflicts take a serious toll on revenue. At their worst, unresolved conflicts can result in missed revenue opportunities and reduced customer satisfaction. Resource management software ensures that whenever resources are double booked, or a project plan has been derailed, you can easily identify the conflicts.
By providing your agency with real-time visibility, you'll be able to alleviate any future resource conflicts. Configurable planning programs accurately predict future resource requirements well ahead of schedule. By storing the necessary details of your resources, you'll be able to quickly respond to all problems that may arise.
Increased Revenue
Human resources are money. Having a comprehensive overview of your individual team members allows you to assess how well your resource pool is being utilized on a daily, weekly, quarterly, or yearly basis. By analyzing this data, managers can easily identify where hours can be reduced—resulting in a reduction of operational costs and an increase in profit margins.
Do you have other benefits of resource management software to share?
About The Author
Ron began a career in the software industry at 13, while working with his father. He's become an expert in job cost and project management for creative teams.