Keeping Your Project Budget On Track: 10 Tools to Help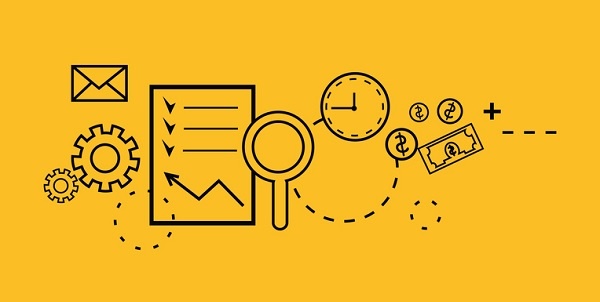 Your project budget just doesn't determine what you can do. It also measures your success. A project isn't successful if it isn't profitable. So, you must set a project budget that lets you deliver quality work to your clients within the time and scope that they expect without compromising profitability.But balancing client demands with project schedules, resource availability and agency costs is difficult. Failing to properly budget in any one area could throw your whole project off, thereby jeopardizing your ability to complete it profitably. Here are 10 tools to help you keep your project budget on track:
1) Creative brief
Defining your project's scope is the first step toward creating a suitable budget. Inspiring creative briefs are an effective way to manage your agency's project budget because they clarify your objectives as well as your strategies for obtaining them efficiently. When a client approves a brief, they agree that you are on track for solving their problem, thus establishing parameters for your budget.
---
---
2) Budget template
Starting with what has worked in the past helps you realistically set a project budget. A budget template built upon a similar project or template will incorporate all of the appropriate spending categories into your new budget. You can then adjust your new budget so that you can avoid variances in line items where actual expenses previously varied significantly from budgeted amounts, either positively or negatively.
3) Work breakdown structure
Organizing your team's working into manageable sections with a work breakdown structure (WBS) helps you track project budgets accurately because you can assign and manage individual responsibilities, thereby assessing the costs associated with each task. You can also create a schedule that allows you to complete the project in a reasonable period of time.
4) Baseline
An outlined plan that covers essentials such as the initially budgeted revenue and estimated costs lets you track your project's progress and calculate its eventual earned value. Establish guidelines so that you can know how much you can spend on any given aspect of your project.
5) Resource forecast
Forecasting the number of resources required to work on a project at any given time and updating your outlook at least weekly will help you keep your budget under control. This also ensures that you utilize your resources efficiently. Resource management software helps you keep your team productive and engaged by allowing you to manage workloads and priorities in real time.
6) Budget forecast
You must also update your project budget regularly, accounting for costs to date and anticipating expenses to come. This helps you continuously align the budget with the project's anticipated completion date.
7) Change order
Scope creep can put you over budget. Cover any unanticipated costs that result from a shift in the client's expectations with a change order. Once approved by the client, the additional funding should cover the costs of the extra work.
8) Project dashboard
Integrate budget tracking and insights through project management software so that you can see how you are performing relative to your budget at any point. Track time spent and set up alerts to notify you of possible cost overruns.
9) Status report
Run reports that show your performance and share them with your team and your clients. Discuss reasons for variances between budgeted amounts and actuals. This helps foster accountability all around.
10) Timesheets
Implement effective time tracking methods, like integrating schedules and timesheets through project management software. Enabling your team to easily capture even the smallest of time spent on a task will also help your creative project budget succeed.
Completing your project within budget is essential for ensuring profitability. Use these 10 tools to keep your project budget on track. What tips do you have for keeping your budget on track?
About The Author
Ron began a career in the software industry at 13, while working with his father. He's become an expert in job cost and project management for creative teams.