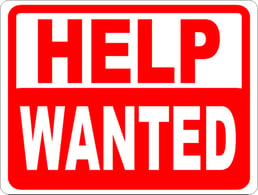 Ensuring you have the right resources available at the right time is one of the most critical aspects in project management. Resource management requires attention in detail throughout a project. It requires attention in the beginning of the project for planning purposes and throughout the project in order to stay on top and to ensure that you have the right resources available when you need them.
The creative PM knows that not having resources available at the right time can mean delays, frustrations, dips in client confidence and satisfaction, and reduction in quality output if the project has to move forward without the right resources in place. Therefore, resource forecasting is not a one-time occurrence during the creative engagement. In fact, it is very much a necessary ongoing activity if you are seeking project success rather than certain project failure.
How do we go about staying on top of our resource analysis and forecast and ensuring that we have who and what we need when we need it and when our projects and clients require it? For me, it comes down to these concepts and/or processes to be practiced at the beginning of the project and throughout as necessary.
Continually analyze the project resource needs. The question you must ask yourself every week and following most client discussions is this: Do I have the right creative team and talent to successfully deliver on this engagement? The time to find out is not at the end when you hand over a less than satisfactory solution to the client... or when you find you can't deliver at all. The time for this is now.
Never go more than a week between resource forecasting reviews. Just as with the vital project financials, try not to go more than a week without reviewing your project resource forecast. You may be in a situation where you have resources who are also committed to other projects. If you know that resource 'A' is scheduled to drop off your project for two weeks to work on some critical tasks on another project, ask: are his tasks on time? Is he ready to jump off for two weeks or is that going to cause your project problems because key tasks are falling behind or because a change order has changed his responsibilities? You need to be on top of that and plan accordingly.
Include the team. Always include the team – at least to some degree – in your resource forecasting and analysis process. They are the ones who really know what they are currently working on, what problems they are experiencing and if your forecast matches what they are thinking in their head. This is their chance to raise any flags and help you make sure your forecast is accurate so you can get the project any resource help it may need. Now.
Include the client. If it's appropriate, include the project client. You don't really have anything to hide. And if such a review will escalate a couple of needs the client is noticing to the proper light, then all the better. It's the client's money and project – their input can be extremely vital. At the very least, I like to include high-level resource forecast information on the weekly status report. This may be all that is needed to keep stakeholders informed and able to provide you with input which you'd like to know.
Summary / call for input
When we think of careful project oversight, resource forecasting may not be the first thing that jumps out at us. Project financials, project schedule, client management and satisfaction, status reporting may be the common ones that come to mind. But resource management and forecasting is critical to project success. The creative manager who isn't planning next week and next month well is going to find himself void of the resources he needs when he needs them or paying for extra resources he doesn't need at the moment, thus breaking the project budget at the same time. Stay on top of the resource forecast; you won't be sorry.
Readers – what are your thoughts? Does this list hold up in your organization? What would you add to it? Please share and discuss.